Alternative Health Care Center
Testimonials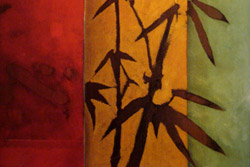 I believe the best testimonial comes directly from the people I've helped.
---------------------------------------------
I was lucky to find Dr. Zong Lan Xu while in the process of trying to conceive our first child. My husband and I tried for years to conceive, alternating between natural interventions, rounds of Clomid and intrauterine inseminations (IUI) with no result. Having read about the impact of Eastern medicine on traditional Western approaches to fertility, I decided to pursue acupuncture.
I met with Dr. Xu once to twice weekly for a few months, prior to beginning a round of in vitro fertilization (IVF). Our fertility physician was a strong proponent of acupuncture, and supported our decision to incorporate this method as an adjunct to hormone injections in preparation for egg retrieval. While our first round of IVF was converted to an IUI due to poor egg quality, we successfully conceived on our second IVF attempt and gave birth to a healthy baby girl.
Dr. Xu's clinical expertise, warm demeanor, and patient, supportive approach created an environment of greater possibility for us, and was instrumental in our success. We believe that our work with Dr. Xu optimized the IVF procedure by enhancing egg quality and uterine receptivity to embryo transfer, while providing support during a time of great anxiety. We are very grateful to Dr. Xu and recommend her services to other couples who are trying to conceive.
Submitted by a former patient (39 year old woman)
-----------------------------------------------------------------------------
I had great success with acupuncture in my experience with getting pregnant. I was 41 years old, had never been pregnant and had never tried to get pregnant before. Before my husband and I even began trying to conceive, I began acupuncture and Chinese herbs to help correct my irregular cycle. Once this was accomplished (in only a few weeks), Dr Xu. provided me with a graph on which I would chart my morning Basal Body Temperature so that we could determine my ovulation and the best days for conception. In my case, I was pregnant within a couple of months! I know that acupuncture balanced my hormones and prepared my body for the miracle of conception. It was such a natural and effortless way to allow the body to do what it's designed to do.
Acupuncture worked for me! I highly recommend Dr. Xu to anyone who is trying to conceive. She is a thorough, compassionate and an expert clinician.
Submitted by a former patient (41 year old woman)